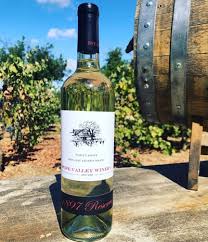 Textured, round and yet steely, this wine offers a straightforward approach and subdued ripeness. A touch of peach sparks the midpalate with lovely flavor.
90 pts WE
Want to save even more?
Become a TWA Online member and save even more off our already low prices.
Learn more!
Reviews for SINGLE BOTTLE - 2018 Pope Valley Sauvignon Blanc Napa Valley
Sorry, no reviews yet. But they are on their way!