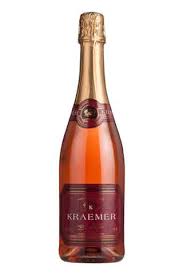 This simple, fruity wine, with its attractive apple and citrus flavors, is made predominantly from Loire Valley grapes. That lends a crisp, cool character, making it refreshing to drink now. ROGER VOSS 87 pts Wine Enthusiast
Want to save even more?
Become a TWA Online member and save even more off our already low prices.
Learn more!
Reviews for Kraemer Vin Mousseux Blanc de Blancs Brut
Sorry, no reviews yet. But they are on their way!