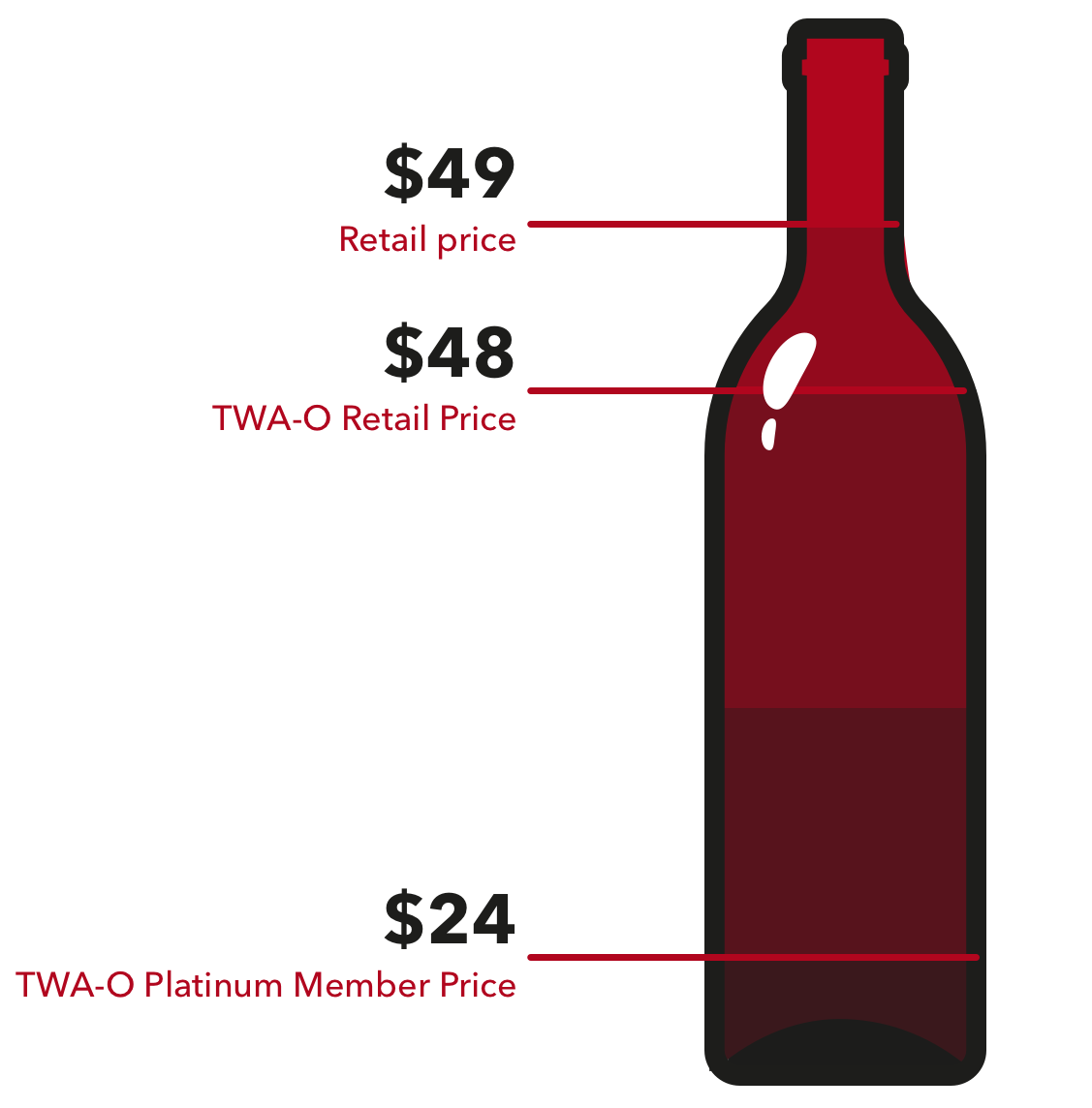 There are lots of ways to buy wine but we give you the best wines at the best prices.
When we started The Wine Authority Online, we weren't looking to create the next wine club or subscription service. We wanted to build a community of wine lovers that could enjoy thoughtfully picked wine at the best prices.
As you can tell by the illustration, you not only enjoy great wine as a member, you enjoy huge discounts. Each bottle of wine is individually priced for our Platinum memberships. Discounts vary, but the illustration gives you an idea of the type of discount you can expect. Most discounts are applied at a case level. Some cases contain 12 bottles and some contain 6. 
Try it for a month and see how much you can save (and how much wine you can enjoy). If it's not for you, you can cancel your membership at any time.
View memberships