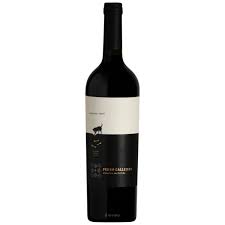 Winemaker Notes
Hand-harvested grapes from each terroir at different dates in order to find the ideal ripeness and expression. Then, each component is elaborated separately. The fermentation takes place in French oak barrels and concrete tanks, at low temperatures (around 23ºC), with indigenous yeasts, therefore achieving a great expression and complexity of aromas. The extraction processes are done manually by pisage. Each Cabernet Franc component is aged in used French and American oak barrels for 6 to 8 months. Finally, our winemaker selects among the best barrels in order to make the final Cabernet Franc Blend. Dark red color. Elegant on the nose, with red and black fruit aromas and hints of mint. On the palate it is fresh and well balanced, with a long finish.
Critical Acclaim - for 2018 vintage
There is a new Cabernet Franc that blends grapes from Perdriel and El Manzano, in Luján and Valle de Uco respectively. The 2018 Perro Callejero Blend de Cabernet Franc has some smoky and toasty aromas and a mixture of herbal, spicy and berry aromas.
Want to save even more?
Become a TWA Online member and save even more off our already low prices.
Learn more!