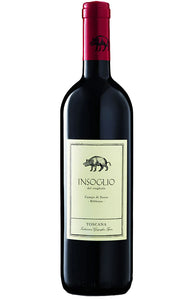 The Teunta Campo di Sasso Insoglio del Cinghiale is the brainchild of Marchese Lodovico Antinori - icon, pioneer and inspirational wine producer. He started Tenuta Campo di Sasso having sold his famous Bolgheri estate Tenuta dell'Ornellaia. Insoglio del Cinghiale is a great value, early maturing red wine, that is well balanced and true to the Bolgheri region. It is made primarily from Syrah grapes with the remainder of the blend being Cabernet Franc, Merlot and Petit Verdot. An inviting, darkly-cherried nose, lightly spiced and hinting at opulence. The palate is rounded, supple and silken-textured, wonderfully harmonious.
Want to save even more?
Become a TWA Online member and save even more off our already low prices.
Learn more!