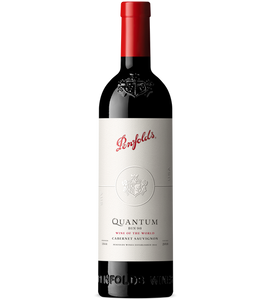 Penfolds Quantum Bin 98 is the continuation of a twenty-year endeavor from when Australian vine cuttings were planted in Californian soil. A Wine of the World that encapsulates a bold blending alliance, Quantum reveals a wine that shows wisdom, crafted with conviction but also embedded in the "quality-first" philosophy that underpins Penfolds flagships. The wine serves as the most powerful expression of our blending style and leads the charge in Penfolds ambition to seek out parcels of intense flavor, structural tannins and equal parts grace and complexity. Northern and southern hemispheres bring prized cabernet sauvignon from Napa Valley and pedigreed shiraz from South Australia, respectively, into each other's realm. Not adhering to expectations and de rigueur.
THIS BLEND ASSEMBLES PARCELS OF PRIZED CABERNET SAUVIGNON FROM SOME OF THE NAPA VALLEY'S BEST VINEYARDS AND PEDIGREED SHIRAZ FROM SOUTH AUSTRALIA. THIS IS A FIRST FOR PENFOLDS.
– Peter Gago, Penfolds Chief Winemaker
https://www.penfolds.com/en-us/our-wines/ranges/california-collection/8063215.html
Want to save even more?
Become a TWA Online member and save even more off our already low prices.
Learn more!