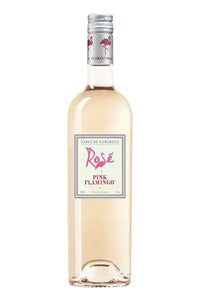 Winery Notes:
Color: A beautiful pale and salmon colour draped in a bright, shiny structure with light golden glints.
Nose: An intense, delicate nose, full of finesse with berry, peach and apricot notes followed by an exotic fruit cocktail.
Palate: A full, generous mouth feel with wild strawberry and grapefruit notes. Its finesse and freshness add elegance and a toothsome quality to this wine that will accompany the most delicate dishes.
Sable de Camargue
A GREAT

Biodiversity
Domaine Royal de Jarras is located in the Petite Camargue. This region was listed as a European Natura 2000 preserve in recognition of the rare and threatened plant and animal species that live there.

A biodiversity inventory revealed the high ecological and environmental quality of Domaine Royal de Jarras.

More than 253 species were inventoried, representing more than 30% of all vertebrates found in France.

Such diversity is remarkable—only three French nature reserves have more than 250 vertebrate species.

In all, more than 761 animal and plant species have been found to date. A study of the mosses, lichens, grasses and, of course, invertebrates is needed to complement the inventory.
In addition, the Domaine Royal de Jarras owns many purebred Camargue horses. Only horses born and bred in the manade herds -- referred to as the "cradle of the breed" -- can be called Camargue horses.

The manade of the Domaine Royal de Jarras counts over 60 horses, including four stallions and 30 broodmares.

At Domaine Royal de Jarras, All the right steps have been taken to ensure the vines that produce these exceptional wines grow in harmony with the natural landscape; such an approach protects both the vineyard and its surrounding environment.
THE "VIGNOBLE

Des Sables"
The Camargue is well-known for its magnificent landscapes as well as its typical fauna and flora. One less well-known fact is that it is home to a remarkable vineyard that is completely unlike any other: the Vignoble des Sables.

This perfect balance between an area dedicated to vines and unspoilt nature is the essential prerequisite for sustainable winemaking and biodiversity. Most of this vineyard is located around the "capital" of the Vin des Sables: Aigues-Mortes.

Jarras is the bigger of the twelve domains that are impressive by their dimensions and their delightful landscapes. A unique property covering a contiguous area with some 429 hectares of vineyard, over 3 coastal strips, of which Auriane Eysseric, the cellar master, is responsible for the blending of the different cuvées.
The vines of Domaine Royal de Jarras survived the phylloxera epidemic that originated in 1863.The soil is cultivated traditionally without using any herbicide. In order to avoid wind erosion, a rye cover protects the soil from October to May. More than 5,000 sheep pasture here throughout the winter. Fertilization is mainly organic.

Sable de Camargue is a protected geographic indication and produces wines with extremely low acidity. The main vine stock at Domaine Royal de Jarras is Grenache gris. The juice obtained after pressing this grape varietal has a unique «pink grey» colour, which gives it its «gris de gris» name.
Want to save even more?
Become a TWA Online member and save even more off our already low prices.
Learn more!